Toll Roads

Dangerous: Accidents are 4-5 times more likely with tolls than a non-toll road! http://users.nac.net/jmp/tollfree/safety2.html

Wasteful: It costs about 40 cents just to collect 1 dollar of tolls! http://users.nac.net/jmp/tollfree/costs.html

Bloated: Under current toll road plans Austin will have 113 toll road miles per million people! (vs. 17 for Houston and 13 for Dallas) http://austintollparty.com/

Commuter Tax: We are tolling our daily commute highways, not alternate routes as most cities do!

Double Tax: Austin toll roads will be built mostly or in some cases totally with our tax dollars! Other cities toll roads are generally built with 80% investor dollars!


Unpopular:
93% of public feedback was against the toll road plan
! This input was
ignored
and we do not get to vote since
Krusee, my opponent, sponsored HB 3588 which set up this toll plan and took our vote away!
http://austintollparty.com/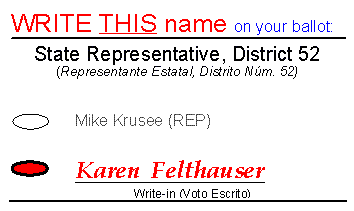 Education Health Toll Roads Taxes Bio
Press Endorsements Contribute Calendar Home